Energy Efficient Building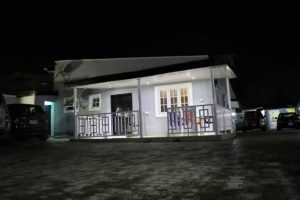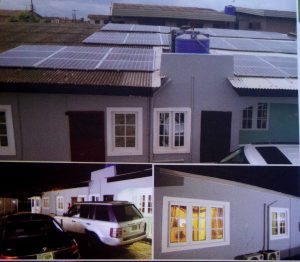 Energy Efficient Buildings to become 'Solar Houses'
At Concept Technologies, we are certain that the solution to global warming is to construct energy efficient buildings as houses for the masses.
For that reason therefore, we have built a five bedroom bungalow that is so energy efficient, it runs 94.3% of the time all year round on a 15kva solar energy rooftop installation.
It powers the following appliances:
6 UNITS OF 1HP LG inverterV AIRCONDITIONERS
1 UNIT OF ¾ HP WATER PUMP
3 UNIT OF 1200 WATT BATHROOM WATER HEATERS
2 UNITS OF 260LT FRIDGES
1 UNIT OF 168LT CHEST FREEZER
2 UNITS OF 55" LED TV
3 UNITS OF 32" LED TV
2 UNITS OF Dstv Decoders
2 UNITS OF SORROUND SOUND STEREOS
1 UNIT OF 1200W FBRICS IRON
1 UNIT OF 1200W MICROWAVE OVEN
1 UNIT OF 1200W BOILER KETTLE
1 UNIT OF EXERCISE TREADMILL MACHINE
20 UNITS OF 12WATTS LED BULBS
10 UNITS OF 6WATTS LED BULBS
15 UNITS OF 3WATTS LED BULBS
4 UNITS OF 26WATTS CFL BULBS
Call us for a competitive quote.