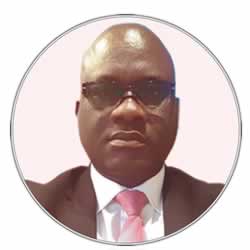 Tokunbo Tonade
Chief Executive Officer

As a self-taught Technician, he started out as an auto mechanic who turned into a Global Warming Advocate.
He at different times worked with Scoa motors Abeokuta, UAC Kano, Daewoo Motors Lagos and IFL Dredging Adeola Odeku V.I Lagos. Having acquired a vast engineering knowledge which prepared him for future challenges, he pioneered the research and fabrication of generators from vehicle engines in1997 which are still in use up till date. With a new passion for saving the planet due to a carbon monoxide induced death of a dog that he passionately loved, Concept Technologies was formed and registered in 2002 and has since been involved in various projects in that regard, including a five bedroom bungalow exclusively powered by solar.
He was part of the team responsible for the construction of Sahara Energy building on Fowler St, Ikoyi where Concept Technologies installed four units of inverter backup systems with conduit wires in 2006. He got the Maintenance subcontract of 56 Celtel base stations with Satoriz Ltd in 2007 where his capabilities in diesel generator maintenance grew exponentially.
He handled the installations of 4 units of 3.8kw solar power stations for RITC (Rural Info Tech Centers) sponsored by United Nations in TambuwalLocal Gov- Sokoto, Daura Local Gov- Kastina, Ikare North Local Gov- Ondo and Faskari Local Gov- Kastina in 2009. He headed the team who signed SLA to maintain Ecobank Nig Ltd ATM inverters of 84 branches in southwest of Nigeria since 2009 to date. He is also the arrow head of the team who signed the SLA to maintain ATM inverters of 183 branches for Skye Bank Plc nationwide since 2014 to date.